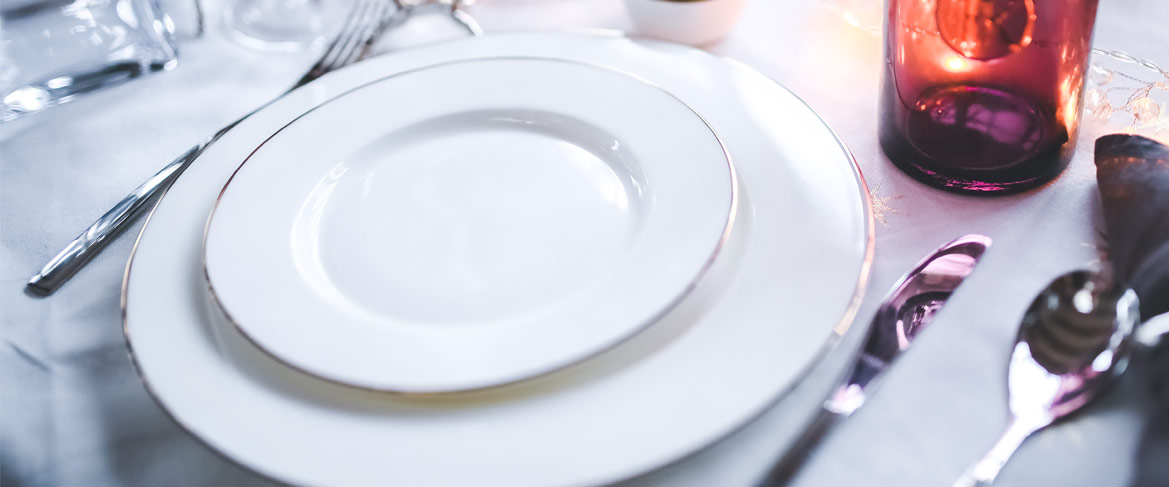 Welcome to DallasChina.com
Custom dinnerware—from a single plate to a whole new custom dinnerware set to Restaurant Dinnerware, Dallas China can provide exactly what you want. We provide superb custom dinnerware. Some of our designs include 22Kt gold and platinum, and with us you can always anticipate the best!
Custom dinnerware from Dallas China is high-fired to produce a vitrified porcelain that is the most long-lasting dinnerware available; and it is dishwasher and microwave safe. The commercial glaze we use in our production gives a scratch-resistant surface. We use only the best precious metals in the gold and platinum bands on our custom dinnerware, sure to last for many years.
For custom decoration of dinnerware, glassware, ceramics, mugs, and more, let Dallas China provide our expertise to make your finished product into a masterpiece! We are excited to offer our newest decorating service: laser etching.
And, we are pleased to offer the finest in Custom Dinnerware, personalized dinnerware, China Dinnerware, Fine Dinnerware, Porcelain Dinnerware, Restaurant Dinnerware, Square Dinnerware, Casual Dinnerware, Everyday Dinnerware, Vitrified Porcelain Dinnerware, and more!

Mailing List Sign Up
enter email: